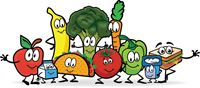 Our goal at OJSHS is to provide students with resources to help them be successful in their course content. It is imperative that students remain on track to graduate on time & pass their classes. That being said, the administration has incorporated the Learning Lunch Program to assist students with academic success.

We believe that parental guidance is key to academic success; therefore,we ask that parents support the Learning Lunch Program & their students participation in the program. Students are assigned Learning Lunch whenever they need extra help with course work, have fallen behind in class, or need additional time to study materials. This is NOT a detention program, strictly an academic intervention protocol that is to be seen as a resource to success.

Learning Lunch Supervisor: Mr. Brian Lee, principal
Learning Lunch Coordinator: Mrs. Winter Johnson, intervention educator

Please feel free to contact Mr. Lee with any questions or concerns regarding the Learning Lunch Program, or if you wish for your student to attend the program.